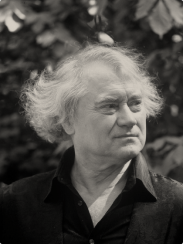 Jerzy Maksymiuk
Conductor, pianist, composer of classical and film music, columnist and musical life arranger. In 1972, he founded the Polish Chamber Orchestra, which was soon hailed by many critics as one of the best orchestras in the world. The PCO has given concerts at Carnegie Hall, the London Proms and Wiener Ferein, among others. In 1975, he became the first conductor of the WOSPR (two tours in Europe and the United States). In 1990, he began working with the English National Opera. He conducted the opening concert of the Belfast Philharmonic Society. He has given concerts with such well-known orchestras as: London Symphony Orchestra, London Philharmonic Orchestra, Philharmonia Orchestra, Orchestre National de France, Tokyo Metropolitan Symphony Orchestra.
He has recorded around 100 albums, e.g. for EMI (13 records), Hyperion, Naxos. Many of them have been honoured with prestigious awards. These include: Wiener Floeten Uhr for his interpretations of Mozart with PCO (1982), Gramophone Award for "Best Concerto of the Year" (1992) with a recording of James Macmillan's "The Confession of Isobel Gowdie." Maksymiuk is one of the founders of the Polish Society for Contemporary Music. He took part in the Warsaw Autumn Festival (two Orpheus prizes), he has premiered about 200 contemporary works.
In recognition of these contributions the University of Strathclyde in Glasgow honoured him with the title of Doctor of Letters. The Elgar Society awarded him the prestigious gold medal for popularising the music of Edward Elgar. The maestro has many awards to his name, including the Commander's Cross of the Order of Polonia Restituta and the Gold Medal "Gloria Artis." Polish Radio have honoured him with the Diamond Baton. He has also been awarded a SuperVictor.
He is an Honorary Citizen of the City of Białystok.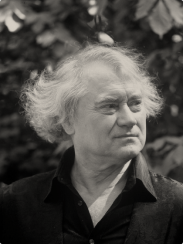 Available in the following editions