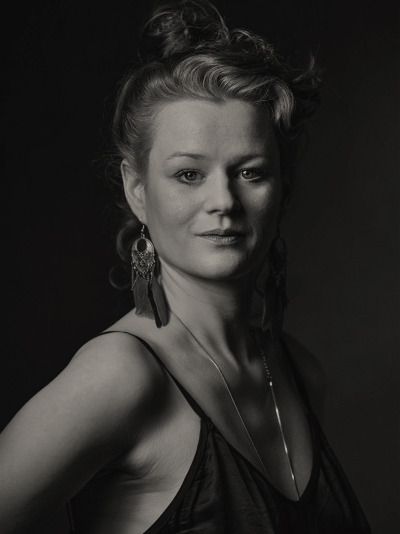 Joanna Halszka Sokołowska
Multi-vocalist, composer, performer and songwriter. Graduate of the Faculty of Philosophy of the University of Warsaw. She has two bands: Der Mother and New Cage (publ. by Lado ABC). She has composed music for over 25 theatrical plays and films. Her interpretation of F. Schubert's "Winter Journey" titled "JHS plays Winterreise" publ. by Bolt/Monotype Records was named one of the 5 albums of 2016 by London's "The Wire". As an artist, she also creates her own sound installations/performances, experimental opera performances and leads a choir. As a singer, actress and dancer, she has worked with many artists in Poland and abroad.
Records include: Der Mother "Surrender" (self-released, 2019/20), New Cage "Wszystko Jutro" (ABC lado release 2017), Der Father "Wake up!" (lado ABC release, 2013), JHS "Mass" (Bôłt /Monotype Rec. 2014), "JHS plays Winterreise" (Bółt /Monotype Rec. 2016), Przepraszam "10 piosenek o miłości i śmierci" (2011), "1976: A Space Odyssey" Wodecki&Mitch&Mitch Orchestra&Choir (Lado ABC). Also, she is a a guest on the albums by: Jerz Igor; Babu Król; Warszawskie Combo Taneczne; Slalom; M. Zabrodzki, Dick4Dick, Magneto.